Financial Literacy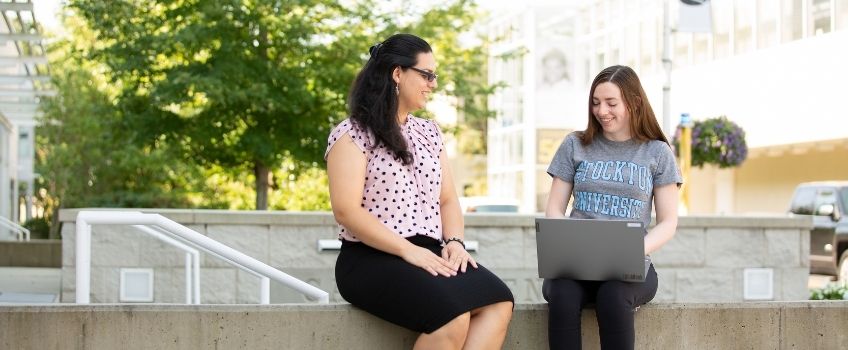 Some of the most important decisions college students make have to do with financing their education.
Financial literacy involves having the understanding and ability to make informed financial decisions. All students should have an understanding of basic topics in financial literacy before making any financing decisions, as this understanding will greatly assist students in making informed decisions throughout their college financing journey and beyond.
At Stockton University, we are committed to making sure our students are educated in financial literacy and make informed financial decisions.
See below for resources to assist you in understanding financial planning and the affects of student loans as well as repayment.
---
---
Tips to set yourself up for success!
Use the Comparison Tool on our Historic List of Lenders: Compare lenders to determine who has the best interest rates and the best terms for you. You can compare lenders used by Stockton students within the past three years here.
Don't Overborrow: Only borrowing what you need will save you tons in interest.
Consider Making Interest Payments while in School: Making payments on the interest on your loans while you're in school will save you from accruing a ton of interest before you start repayment.
Utilize Stockton's Flat Rate Tuition: At Stockton University, you can take anywhere from 12-20 credits for the same price. Taking 20 credits a semester could help you graduate sooner and save you money.
---
In addition to the above resources, the Sample Student Loan Repayment Schedule below can help students to understand borrowing and its affects as well as student loan repayment.
It is important for students to be proactive and be sure they are making their loan payments on time. Students who make late payments or do not repay their student loans will be subject to late fees and could go into loan default, which affects their credit and ability to borrow in the future.
Below is a sample Loan Repayment Schedule for a sample loan of $3,500 with an interest rate of 3.73% and a standard 10 year repayment term.
| | | | | | |
| --- | --- | --- | --- | --- | --- |
| Year | Total Payment | Principal | Interest | Total Interest | Unpaid Balance |
| 0 | | | | | $3,500 |
| 1 | $419.88 | $294.33 | $125.55 | $125.55 | $3,205.69 |
| 2 | $419.88 | $305.49 | $114.39 | $239.94 | $2,900.22 |
| 3 | $419.88 | $317.10 | $102.78 | $342.72 | $2,583.15 |
| 4 | $419.88 | $329.11 | $90.77 | $433.49 | $2,254.05 |
| 5 | $419.88 | $321.26 | $78.26 | $511.75 | $1,912.47 |
| 6 | $419.88 | $354.58 | $65.30 | $577.05 | $1,557.92 |
| 7 | $419.88 | $368.02 | $51.86 | $628.91 | $1,189.92 |
| 8 | $419.88 | $381.99 | $37.89 | $666.80 | $807.96 |
| 9 | $419.88 | $396.48 | $23.40 | $690.20 | $411.50 |
| 10 | $419.88 | $411.52 | $8.36 | $698.56 | $0 |