Spring Transfer Information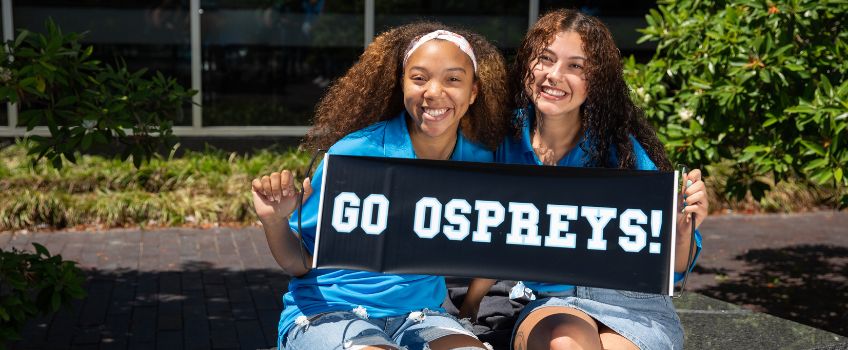 If you are an incoming transfer student to Stockton University, follow the steps below to ensure a smooth transition to the institution.
---
Before you Transfer
Complete Your Application Today!
Once we receive all required material to make your application complete (application, official college/university transcripts from all institutions attended, auxiliary material), it takes about two to three weeks to receive an answer. You will receive the decision via mail, sent through U.S. Postal Service.
Learn more at stockton.edu/transfer.
U.S. citizens or eligible non-citizens should only follow the steps below to apply for Stockton scholarships, file the FAFSA and view their eligibility for state financial aid programs.
New Jersey Dreamers/DACA students should only follow the steps below to apply for Stockton scholarships and complete the New Jersey Alternative Application. Please note, all other undocumented students should only follow the steps to apply for Stockton scholarships. Learn more about applying for aid as an Undocumented student here.
Apply for Stockton Scholarships
Stockton University offers incoming students the opportunity to apply for institutional scholarships based on academic and extracurricular achievement.
Accepted transfer students are considered for scholarships based on previous college performance.
Please Note: If you have already completed a FAFSA, but we were not listed as one of your school choices, you can have the information forwarded to Stockton by making the correction online:
Go to fafsa.gov
Login using your FSA ID
Click "Make FAFSA Corrections"

Add Stockton's Federal School Code (009345) and resubmit the application
*Monitor your goStockton Portal/email for an offer notification.
How Long Will It Take?
What Is An FSA ID?
Your FSA ID is used to confirm your identity when accessing your financial aid information and electronically signing your FAFSA.
Students: You'll need one in order to electronically sign your FAFSA form and to fill out a Renewal FAFSA form. Students also need one to apply for Direct Loans on StudentAid.gov.
Parents: A dependent student will need to have one of his or her legal parents sign the student's FAFSA form, so the parent needs an FSA ID as well. Parents also need one to apply for a Direct PLUS Loan on studentaid.gov.
It's important to understand that the student and the parent may not share an FSA ID.

Your FSA ID is your signature, so it has to be unique to you.
How to Get Started:
Go to fsaid.ed.gov
Select "Create an FSA ID"
How Long Will It Take?
What Is The FAFSA?
The FAFSA (Free Application for Federal Student Aid) is the application you will use to apply for federal student aid programs offered by the U.S. Department of Education (ED).
Apply after October 1st
Stockton Federal School Code: 009345
How to Get Started:
Go to fafsa.gov
Login using your FSA ID
How Long Will It Take?
What is state aid?
Just as the federal government offers aid to qualifying students who file a FAFSA, the State of New Jersey also offers aid to qualifying New Jersey residents.
After a student files the FAFSA, the State of New Jersey receives a copy of the application and uses the information to determine their eligibility for state financial aid programs. No additional action is required unless the state requests additional documentation from a student. Students can view their eligibility and any requirements at njfams.hesaa.org.
How to Get Started:
Visit njfams.hesaa.org
Log in with your NJFAMS username and password

First time users will have to create an account to log in.

View your eligibility and click on your To Do List
Click here to view your eligibility
Please Note: If you have already applied for the New Jersey Tuition Aid Grant (TAG) or State scholarship, you must notify the Higher Education for Student Assistance Authority (HESAA) of your plan to transfer to Stockton by March 1 (for spring transfer students).
You may change your college choice online at njfams.hesaa.org.
How Long Will It Take?
What is the NJ Alternative Application?
New Jersey Dreamers students are not eligible for federal financial aid; however, these students could be eligible for state financial aid programs. To determine your eligibility, follow the steps below to apply. Learn more at njgrants.org.
How to Get Started:
Visit njgrants.org
Select the "NJ Dreamers" tab
Click "Apply Now"
Create an account to complete the New Jersey Alternative Application
Please Note: Qualifying New Jersey Dreamers students need to complete the application each year by the April 15 deadline to be considered for the grant.
Each year a student is eligible, they must submit an affidavit to the Office of Financial Aid. We will send the affidavit to all eligible students to complete and submit to our office. Eligible students must submit their high school transcript to the Office of Financial Aid the first time they receive the grant.
If you received Federal Direct Loans during your time at your previous institution, you must complete Exit Counseling for that school. Completing this counseling will still allow you to receive loans at Stockton University.
Visit studentaid.gov
Click on "Manage Loans" and select "Exit Counseling"
Log in with your FSA ID and Password
Complete Exit Counseling
Additionally, if you received a Perkins Loan at your previous school, contact their loan collections office to complete an in-school deferment form.
---
The Next Steps
---
Additional Ways to Pay
Scholarships are a great way to help pay your bill! Our office provides students with a resource to search for scholarships to help fund their education.
Explore institutional as well as private scholarship opportunities through our Scholarship Resource Center.
Follow @stocktonfinaid on Twitter for additional scholarship opportunities!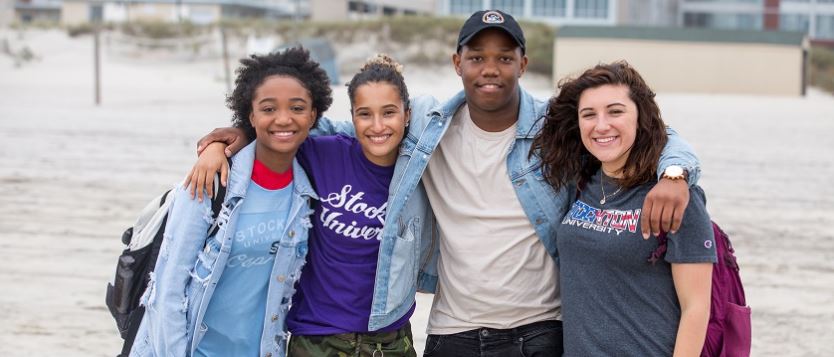 We understand that you may need additional time to pay the full amount of your bill. The Bursar's Office at Stockton University offers students several payment plan options to help accommodate these needs.
Students may enroll in an interest-free payment plan and make installment payments rather than paying the total amount due in one payment. There is a non-refundable enrollment fee to enroll in a payment plan.
The payment plan payment amount is determined by dividing the total amount due (including the enrollment fee) by the number of payment plan payments.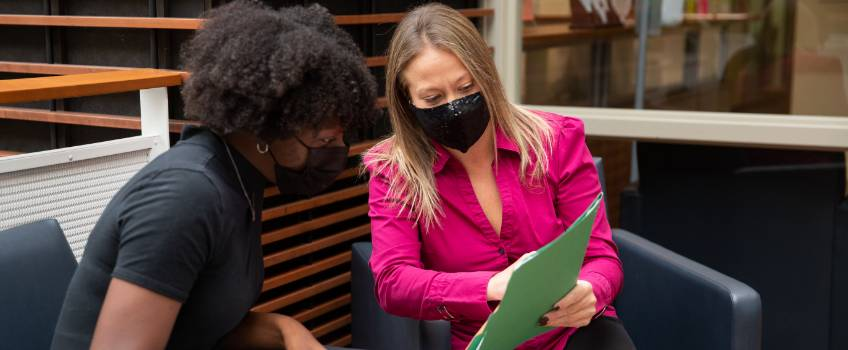 To help fill the gap with additional funds to cover your educational costs, in addition to any Federal Direct Loans offered to you as a result of filing the FAFSA, we have provided you the opportunity to explore the different types of education loans to see which option(s) may work best to fit your needs.
Parent Direct PLUS Loan:
Parents of dependent undergraduate students are eligible to borrow a Parent Direct PLUS Loan up to the cost of their child's attendance minus other financial assistance. The loan is credit based and interest is a fixed rate.
Private/Alternative Education Loans:
Private/Alternative Education Loans are non-federal government loans offered by private lending institutions as an additional source of funding for higher education.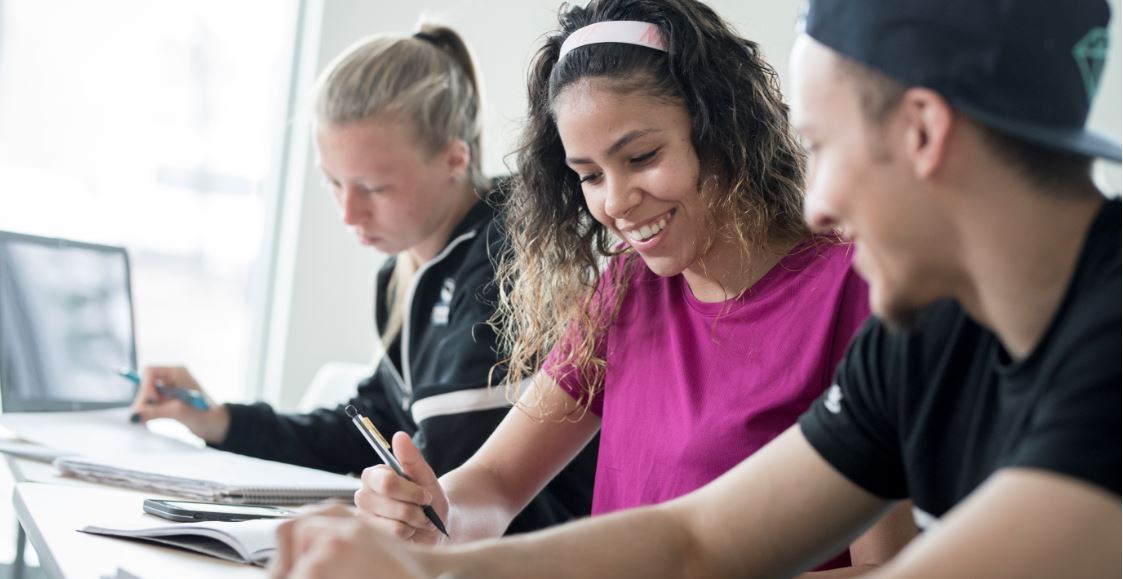 ---
More Information
Financial Aid Appeals: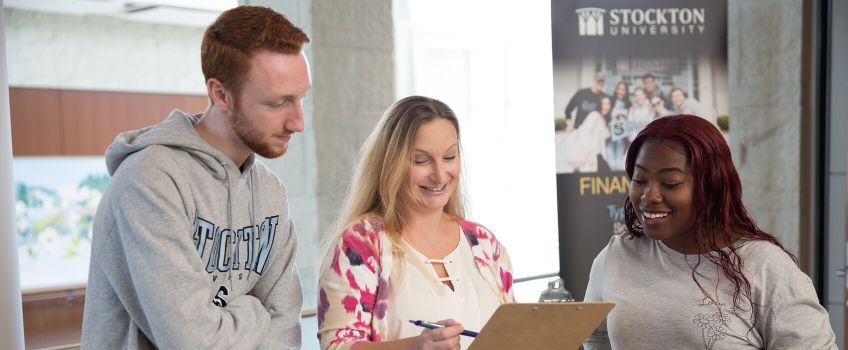 We realize that there may be cases where your financial situation may have changed substantially and is now very different from the information you reported on the FAFSA. In other cases, a unique circumstance may also exist financially or relating to the dependency of a student. Below are the different types of financial appeals our office will review. If you meet any of the criteria for one of these appeals, follow the directions to submit your appeal to our office.
The FAFSA uses your family's annual income from two years ago to project how much your family can afford to contribute toward your expenses while you attend college. This projection assumes that family income is relatively stable over the course of time. Federal law allows authorized officials in our office to make certain adjustments to your income data so that it accurately reflects your family's situation. Learn about eligibility and how to submit an income adjustment appeal below.
Federal student aid programs are based on the concept that it is primarily your and your family's responsibility to pay for your education. Dependent students are required to report parental information on the FAFSA; however, some student situations will require extra discretion in determining their ability to provide this information. Our office provides the opportunity for students to appeal their FAFSA Dependency Status by submitting documentation of their situation. Complete our dependency status review form below, so that we can determine if you may be eligible for a dependency status review.
Financial Aid FAQ's:
Click here for a list of frequently asked questions that our office receives as well as answers to these questions. Feel free to review our website for more information as well as for helpful links and resources.
---
FERPA
Many times, a student's parent or other person may want to speak to our office about a student's account.
Students who want to designate a proxy (parent or other person) to view specific educational records should go to the Proxy Management link in the goPortal. The Proxy Managagement link is in the Student Services tab under Student Tools.
We are unable to speak about a student's account with anyone that has not designated as a proxy.
Contact Us!

Need more information? Have questions?