Campus Tours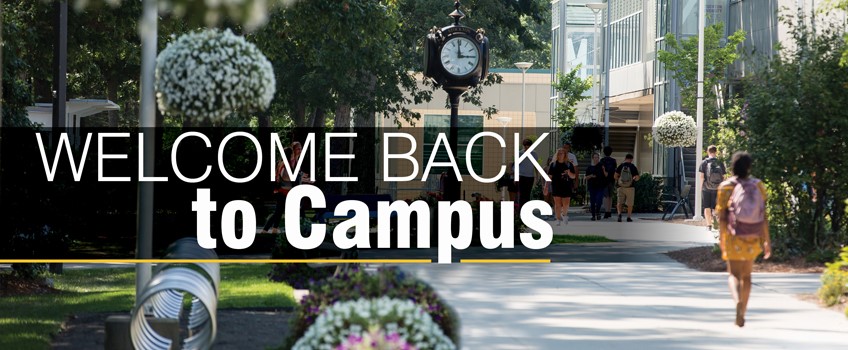 Nothing beats experiencing our campus in person. See for yourself why so many students love Stockton University!
Campus Tour Locations & Times
Galloway Campus
Your campus tour begins at the Admissions Office Suite in the Campus Center and lasts approximately one and a half hour (1.5). We offer multiple tour times every weekday (year-round) and most Saturdays (during fall & spring semesters only). Reservations are required.
Atlantic City Campus
Your campus tour begins in the John F. Scarpa Academic Center lobby and lasts approximately one (1) hour. We offer tours most weekdays. Reservations are required.
Virtual Group Tours
We are excited to host virtual group tours for college-bound students between 7th-12th grade, prospective college transfer students, and community organizations. Group tours will include a presentation from an Admissions Counselor, a virtual tour, and Q&A session with a student Admissions Ambassador.
To schedule a group tour, please e-mail admissions@stockton.edu.
Self-Guided Tours
If you are in the area and would like to take a self-guided tour, you are more than welcome! We have campus maps available in the Admissions Office with suggested tour stops for your self-guided experience.
NOTE: We strongly recommend registering for a campus tour, as it best ensures both our guests' and community's safety. All guests on campus are expected to wear a face covering at all times, regardless of vaccination status.
---
Parking Information
Admissions parking is located in Lot 3, directly in front of the Campus Center. Once you arrive, you will check in at the Admissions Office (located to the left as soon as you enter the Campus Center). Please plan to arrive 15 minutes prior to your tour start time to allow time for parking and checking-in. Should you have any questions, please call 609-652-4261.
Please park in the Stockton Garage located next to the Residential Building. Please bring your parking ticket with you as it will be validated for you prior to leaving Campus.
Inclement Weather Policy
In the event of inclement weather, please be sure to check our website the morning of your visit at www.stockton.edu for school closing information.